As part of The Hague Tech's community, we thought it would be interesting to sit down with Danny Toet, their Operations Manager. We were curious to see how the community has adjusted, especially during this ongoing pandemic. We were also intrigued by how it has grown through new members and partnerships, and what they are striving to achieve in the near future.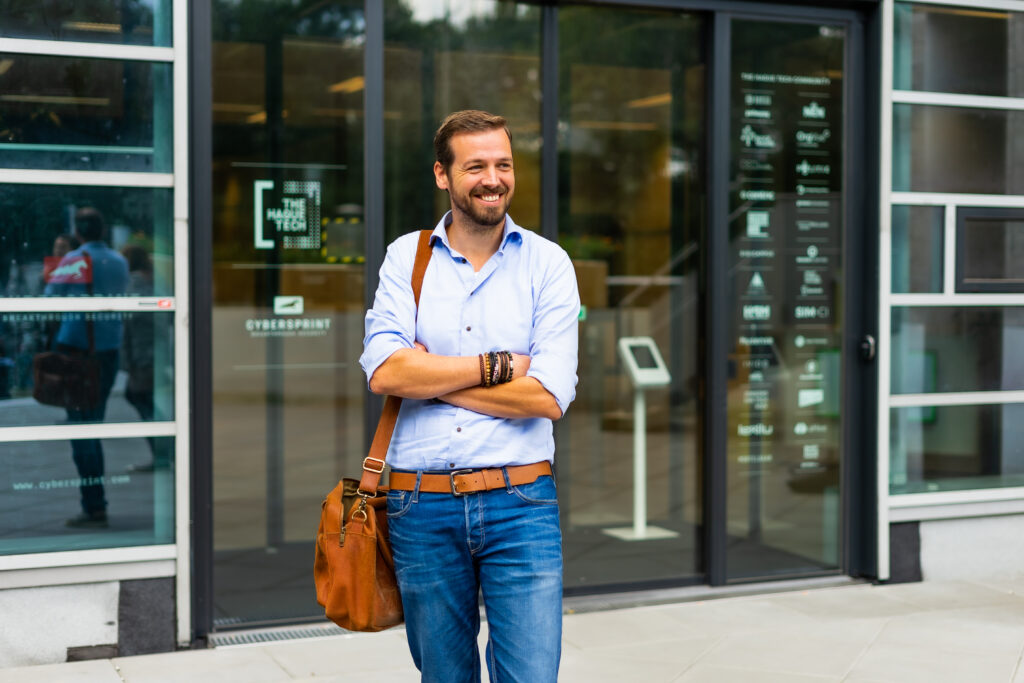 So Danny, there's obviously a lot of different things going on around The Hague Tech, but could you simplify what THT does?
In a nutshell, we offer workplaces for anyone passionate about tech. Our community of innovators, entrepreneurs, and changemakers is the place in The Hague where talent, companies, governments, and knowledge institutions come together to solve social issues through technical innovation. We take an active role in the ecosystem through fostering co-working, co-creation, and collaboration in the community.
While you are one of the most recognisable faces in our community, we were wondering how did you end up here?
The Hague Tech was at a turning point, especially looking at its growth when I joined. They were looking for someone with demonstrated experience in operations that could professionalize and offer guidance to the team, while taking the whole community to the next level. This also included creating a flagship, to be able to transfer the community infrastructure to other locations, potentially even other countries to build more creative environments.
I always see you on the go, typing away on your laptop, or talking to people in the community, but what do you do as Operations Manager?
As Manager of Operations at The Hague Tech I am , together with Olga Wielders as Program and Relationship Manager, responsible for the growth of the business. On the one hand, focusing on attracting new members and partners, while on the other hand maintaining a high quality of services and community experience. A vital part of what I do is also the administrative tasks, especially financial administration and HR.
Being the first and largest tech community in The Hague, are you thinking about expanding to other cities? And what is THT striving to achieve in the future?
We like to be a meaningful organization, we think it's really nice if creative solutions come from social issues. We try to activate and encourage this to come from our community.
We recently set up something similar in Ypenburg. The Technology Park Ypenburg is focused on the high tech manufacturing sector. We have also attracted an investor who is very excited about THT and wants to make plans for hubs in London and South Africa. This is all still in our future but the ambitions are definitely there today.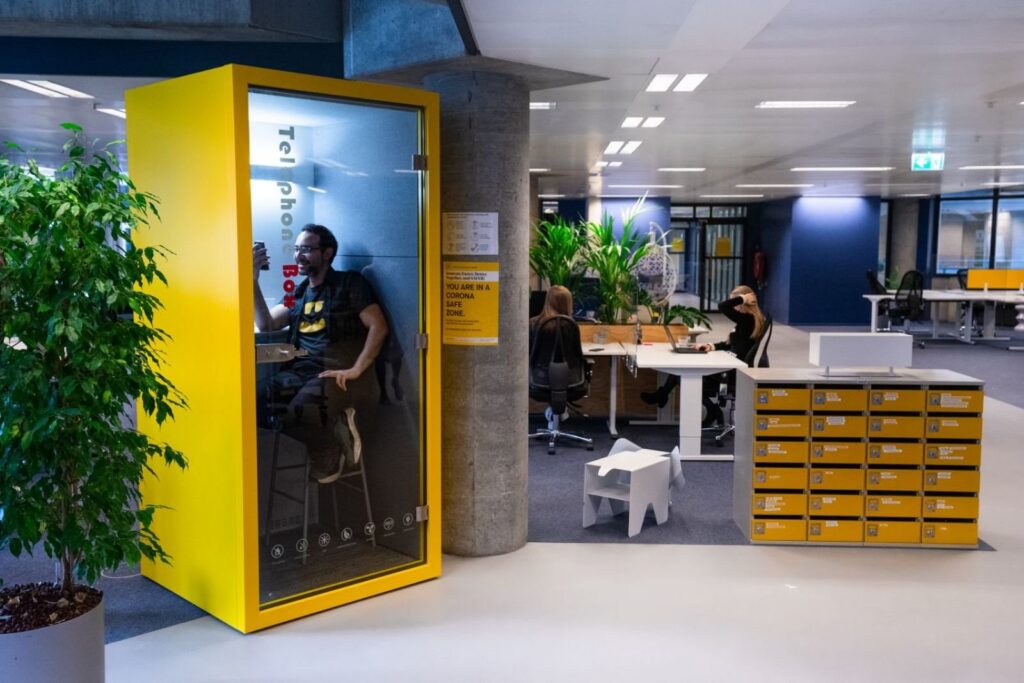 It is fair to say that the pandemic has affected every aspect of work and personal life. For the community, what will be the first thing on the schedule when the pandemic is over?
Events. Basically any way to bring people back together again! We did feel the impact of the corona crisis and a significant portion of our business operations were unable to continue for an entire year. So when COVID-19 is over we are going to start organizing fun events right away. The goal of community management is to connect people. We tried to do this digitally through different platforms, but this posed a challenge because we all miss the social element in digital interactions. So finding that connection by organizing get-togethers and events as soon as we can is high on the agenda.
Let's take a look at the start of our collaboration. When did you first come into contact with Enbition?
I know Tjitze [Enbition's CEO], he was my Manager at the company where I worked before. When I started working at THT, he and the Enbition team joined the community. I myself have a lot of experience with financial administration and outsourcing, and initially did not think THT needed the services of Enbition. After a few sparring sessions with Tjitze I came to the conclusion that the problems we were facing could be solved by Enbition, which would save us a lot of time and energy while supporting one of our members.
Last question before we play a round of ping pong in the community space, what benefits do you see working with Enbition and how has it been working with us?
Enbition does the financial administration, reporting, and control and risk management. We have only been working with Enbition since January and we already notice that they go the extra mile for us. We already see that we have much more insight into the figures and therefore more control information. The cooperation runs very smoothly. Having them in our community is beneficial, If I have a question I can call them immediately or can go talk to them in person.
It was awesome talking to you Danny! Now you're on for a game of ping pong.