Respyre is turning cities green using their bio-receptive concrete that moss can thrive on. We spoke with their founder and CEO, Mark de Kruijff, who we've been working with since last year. We hope in this interview we can learn more about the exciting world of moss.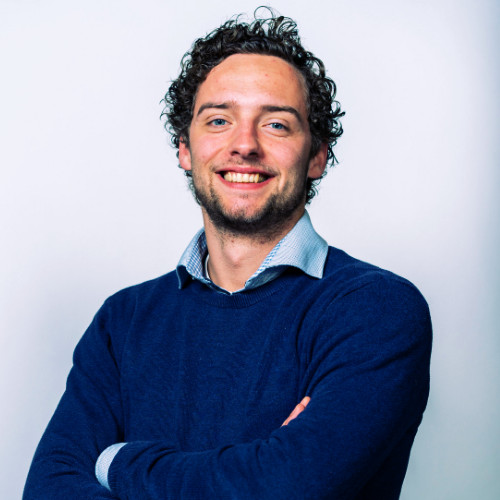 Hi Mark! It's great to get to sit down together and catch up. Let's go back to the beginning of your ambitions. How did you get started with Respyre?
After my master's in physics, I started at Delft Enterprises, the valorization center of TU Delft. At the center, we looked at how the knowledge coming out of the university can be used in society. Together with 2 professors (Marc Ottelé and Henk Jonker), I started to see if we could find a solution to make cities more sustainable in a cost effective way. What struck us is that there is still a lot of greenery missing on vertical surfaces and that systems that are currently available to create vertical vegetation are too complex, too expensive, and too difficult. With this state of things, you are not going to bring about systematic changes. The professors I worked with had been researching bio receptive materials for years and knew that you could facilitate and stimulate the growth of moss on this material. And if you applied this concrete to existing buildings and stimulated the growth of moss on it, then those buildings would naturally turn green
Wow, you're really trying to make a green covered world! What are all the benefits of a moss-covered facade?
It is of course desirable to have more greenery in the city, and when something is green and growing it absorbs carbon dioxide. Certainly, the little plant "moss" has a number of advantages over other greenery. This little plant has been around for 300 million years and is incredibly resilient. Because it has no roots but "Rhizoids" with which it attaches itself to a material, it does not cause damage to the soil. Because they have no roots (and therefore cannot extract nutrients from the soil), they obtain all their nutrients from their environment (from rain and from the air).
Moss takes in a lot of nitrogen from the air, contributing to fixing the nitrogen problem, and it also traps particulate matter in the foliage. Moss has a thick foliage, which means it can "suck up" water. During heavy rains, this foliage absorbs a lot of water and relieves the capacity of the sewer systems. If this water then evaporates back out of the moss, you get evaporation which cools the city. In addition to water, overgrown facades also absorb a lot of sound. You can also apply this solution to sound walls next to the highway to make them extra sound absorbing. Another major issue today is the loss of biodiversity, the loss of plants, insects and other animals. The moss layer we apply consists of many different types of moss, each of which provides a habitat for several types of insects, which in turn serve as food for different types of birds.
Did you start the company to provide bird food or did something else persuade you to go into business?
From a university, you can share the research that has been done and hope that someone will take it up, but if you take it up yourself you can make a lot more change and do it faster. There are huge problems in urban areas, namely; heat stress, noise pollution, water pollution, poor air quality, and a lack of greenery. We wanted to solve these problems and that's what drove us to turn an invention into a business so we could make a real change.
We have fixed the lack of greenery outside of our own office at Enbition, it is great that someone is doing it out in the world! So, what things did you run into when you started your business?
During the process we have been through so far, there were huge peaks and valleys we encountered. Sometimes you think the whole thing is going to collapse, but then one day you suddenly see the solution, and everything looks a lot rosier. It's been a fantastic adventure so far.
Obviously, the Empire State Building or the Kuip would be a great project to put moss all over, but which building would you most like to tackle in the future?
The usual answer to this is that we would like to have a showpiece. A beautiful building on the Zuidas, for example. But what we would most like to show is that you can go in many directions with our product and that you don't have to spend a lot of money to make it work.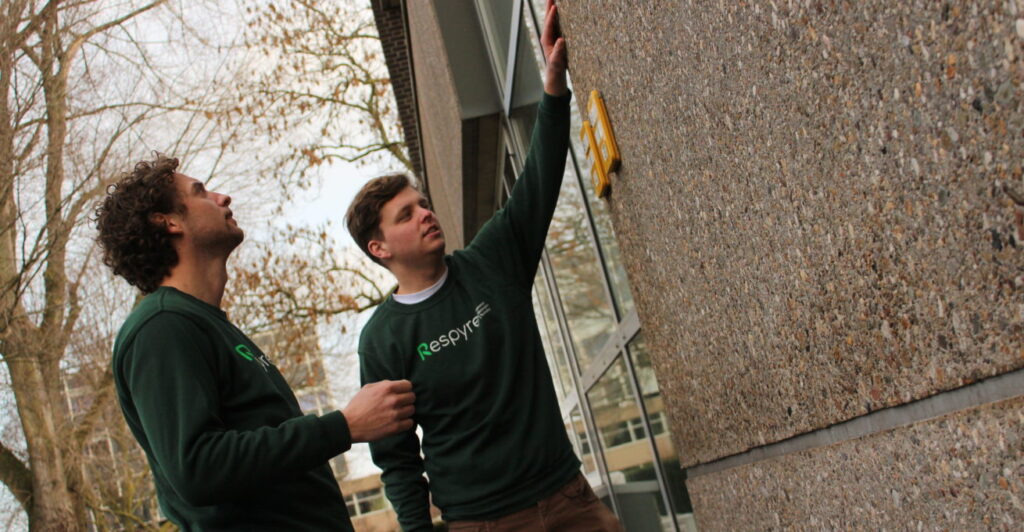 Something with a large surface area and something that is currently perceived as "ugly" can be made to look incredibly nice and therefore, has even more functionalities. What I think would be really cool is to work on all the transformer houses in the Netherlands with our product.
We of course are wishing you the best of luck in transforming all of the transformers! Of course we know, but I'm sure our readers would like to know, how did you come into contact with Enbition?
Through a colleague at TU Delft. He knew Tjitze from Enbition and told us we needed an accountant. He told me that Enbition wants to go one step further than your traditional bookkeepers and that they can support us more with our administration and set it up so it works for us. I found this very interesting!
Our year of working together has been great! In what ways does Enbition support you that you would like to highlight?
Mainly with accounting and human resources but the most important is actually the introduction to finance. We all have a technical background and don't have a lot of knowledge about what is involved in the administration of a company. Enbition is very important for us to see which steps are necessary to set up all the processes in the best way.